(THE KIMBERLY JOY SHOW: Black History Month Tribute to Steve Harvey)
A MAN OF MANY TALENTS
Steve Harvey, a man of many talents, is a comedian, actor, author, talk show host, game show host, radio personality…..just to name a few! Born Broderick Steven Harvey on January 17, 1957, in Welch, West Virginia, he is the youngest of five children to Jesse and Eloise Harvey. When Harvey was young, his family moved to Cleveland, Ohio. In 1974, he graduated from Glenville High School and enrolled in college where he became a lifetime member of the Omega Psi Phi Fraternity, a historically black fraternity founded in 1911 at Howard University.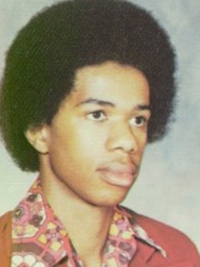 HIS TRUE PASSION
After leaving college, Harvey worked a number of jobs, mainly as a salesman. As a matter of fact, he was selling insurance when he finally decided to pursue his true passion of being a stand up comedian after winning an amateur night contest at a local comedy club in 1985. For the next several years, Harvey performed in small clubs to hone his craft as a comedian. This time in his life was going to either make him or break him. Harvey told People Magazine, that after splitting from his wife and sending the majority of his paychecks home to his children, "one or two gigs fell through, and suddenly I was homeless."
While working a gig, he had the luxury of staying in a hotel, but once that particular gig was over, he was back to sleeping in his 1976 Ford Tempo. He kept an Igloo cooler in the backseat to use as his refrigerator and washed up in hotel bathrooms, gas stations or swimming pool showers. This went on for three years! Some probably wondered, "Why would he go through all that for a dream?!" He was finally doing something he loved and believed he was created by God to do.
Because Harvey persevered, even when he sometimes felt like giving up, he received the break he had been waiting for. He was invited to perform at the legendary Apollo Theater in Harlem, New York. Fortunately, that wasn't the last time he was going to hit the Apollo stage. In 1993, he took over as host of Showtime at the Apollo.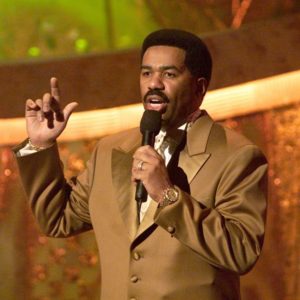 That was the first time I remember laying eyes on Steve Harvey. My first thought was, "That man looks like Richard Pryor!" As a stand-up comic, Harvey also made television appearances on the Johnnie Walker National Comedy Search and on HBO's Def Comedy Jam.
OTHER VENTURES
Harvey soon ventured into acting. He starred in his first sitcom entitled Me and the Boys, in which he played a widower and father of three sons. Though the show won high ratings, it only lasted one season. However, being the fighter and hustler he is, Harvey didn't let that discourage him. In 1996, he was given another opportunity to star in a TV series The Steve Harvey Show which attracted a large audience.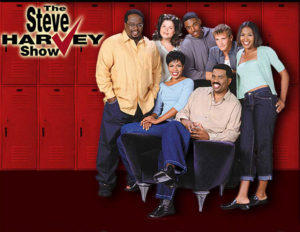 When I discovered the show, I immediately fell in love with the characters. Even now I enjoy watching the reruns. On the show, Harvey portrayed a former professional musician who becomes a music teacher at a Chicago high school. The series also starred Cedric the Entertainer who is one of Harvey's real life close friends.
Harvey has also performed on the big screen in movies like The Fighting Temptations, You Got Served, and Johnson Family Vacation. His most popular movie is Spike Lee's documentary, The Original Kings of Comedy, which captured the highlights of a two-night comedy show in North Carolina. The documentary, which included Harvey as the emcee, Cedric the Entertainer, D.L. Hughley, and Bernie Mac, earned more than $38 million at the box office. In fact, The Kings of Comedy Tour, which inspired Lee's documentary, became the highest-grossing comedy tour ever to date in the United States.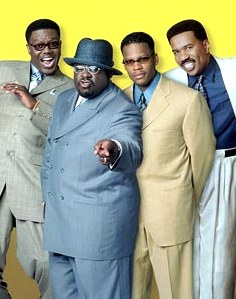 Today, Harvey is host of such shows as Family Feud, Celebrity Family Feud, Steve, which is his own TV talk-show based in Los Angeles, and The Steve Harvey Morning Show, which is his nationally syndicated daily talk radio show. Harvey is also a best-selling author of the books Act like a Lady, Think like a Man; Straight Talk, No Chaser; Act like a Success, Think like a Success and his most recent book entitled Jump.
THE FOUNDATION
In 2010, Harvey and his wife Marjorie founded the Steve & Marjorie Harvey Foundation. Through the foundation, they have developed mentoring camps for boys and girls. The Steve Harvey Mentoring Camp for Young Men is "an interactive program that includes a host of workshops which focus on manhood, personal responsibility, dream building and the importance of nutrition and physical fitness.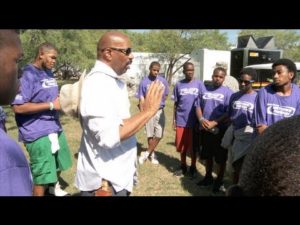 In addition, the participants are introduced to positive male role models who are leaders in various areas, including business, their communities, entertainment and the military."
The Girls Who Rule the World Mentoring Camp is "an interactive program that includes leadership comprised of trusted business women and community leaders who provide wisdom & resources that will help guide girls through the importance of financial literacy, balanced nutrition, proper etiquette, positive self-esteem and professional and educational development."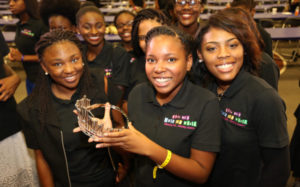 A family man, as well, Harvery is married to Marjorie Bridges Harvey. Together they have a blended family of seven children: daughters, Brandi, Karli, Morgan and Lori and sons Broderick Jr., Jason and Wynton.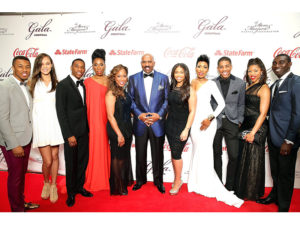 WHAT IS PERSEVERANCE?
I share the story of Steve Harvey because it speaks to the importance of perseverance. What is perseverance? Perseverance is "steadfastness in doing something despite difficulty or delay in achieving success." When God gives you a dream, you don't stop and give up just because things look bleak. Understand that in the process, God is preparing you for success. Habakkuk 2:3 (The Living Bible) says:
"But these things I plan won't happen right away. Slowly, steadily, surely, the time approaches when the vision will be fulfilled. If it seems slow, do not despair, for these things will surely come to pass. Just be patient….."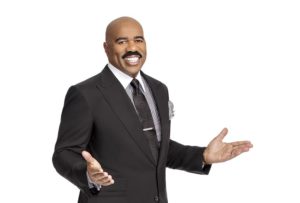 To learn more about Steve Harvey, you may go to:
biography.com
britannica.com
harveyfoundation.com.
people.com
THE PRAYER OF SALVATION
If you haven't accepted Jesus as your personal Lord and Savior, you can do so right now. I then encourage you to find a good Bible-believing church that will help you grow in your relationship with the Lord.
Romans 10:9 (NIV) says, "If you declare with your mouth, 'Jesus is Lord,' and believe in your heart that God raised Him from the dead, you will be saved."
Please pray the following prayer:
Dear Jesus, I come to You confessing I am a sinner in need of a Savior. I believe You shed Your blood on the cross and died for my sins, were buried and rose again so I could be free! Please forgive me for my sins and the life I have lived. I confess You Jesus as Lord and accept You as my own personal Savior. According to the Word of God, I am now saved! Hallelujah! I AM FREE!
WELCOME TO THE FAMILY OF GOD!!!!!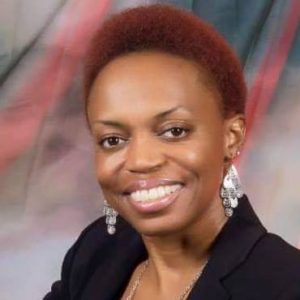 If you find value in this article, please share.
To subscribe to The Kimberly Joy Blog and receive new articles by email, please leave your email address in the box marked SUBSCRIBE TO BLOG VIA EMAIL provided at the end of the article.
Please follow The Kimberly Joy Show on Facebook, Instagram, Twitter and YouTube.