(The Kimberly Joy Show: God Says, "You Are FREE!!!")
YOU ARE FREE!!!
To those of us who have accepted Jesus as our Lord and Savior, God says, "You are FREE!!!" I remember the day those three words resonated with me. I had decided to go to the church, while no one else was present, in order to spend some time alone with God in the sanctuary. There's nothing like being alone in God's presence!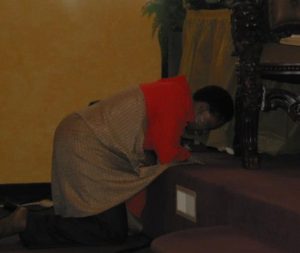 On this particular day as I walked around the sanctuary singing a worship song to the Lord, I heard Him say,"You are FREE!" Even though He had uttered those words in my ear before, this particular afternoon was different. This time I really took notice of what He said and asked myself, "What does it MEAN to be FREE?"
DOES ONE HAVE TO DIE IN ORDER TO BE FREE?
Oftentimes, when a person dies, I hear people express how that individual is now free. They're now free from their suffering and pain! So, does that mean one has to die in order to be FREE? No, absolutely not! In fact, we as believers in Christ have to pray against the spirit of suicide! That lying demon does its best to convince anyone it can that DEATH is the answer!
"All your troubles will be over!"
"Nobody cares about you anyway!"
"Nobody will miss you, not even your own family!"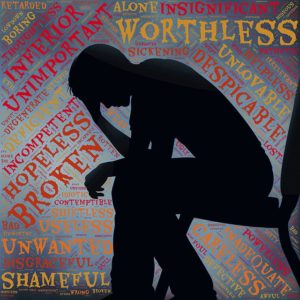 But those are LIES! Death is not the answer! JESUS is the answer!
I know life can be hard. We all go through difficult situations from time to time. Nevertheless, how you handle those situations is what makes the difference. You handle those difficulties by RESTING in God. He has the answer to every question and the solution to every problem!
WHAT DOES IT MEAN TO BE FREE IN JESUS?
When I consider what it means to be FREE in Jesus, I think about a well-loved child. I specify "well-loved" because, unfortunately, we hear stories in the news, throughout our neighborhoods, and even among our own family members of children who aren't loved and cared for as they ought to be. However, a WELL-LOVED child doesn't have a care in the world because Mommy and Daddy have everything under control. The child can play joyfully during the day and sleep peacefully at night FREE from worries and concerns.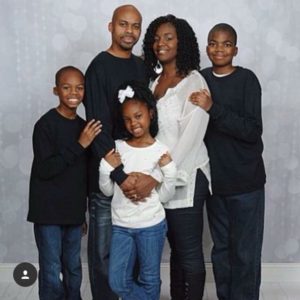 When I was young, I attended Landmark Christian School, which is now closed. One day at school during my second grade year, the entire student body saw a play. This particular play changed my life! I decided that very day to confess my sins and accept Jesus as my Lord and Savior! Although some might think I was too young to be a sinner or too young to even know what I was doing, I disagree! I was NOT too young! On that particular day, I KNEW Jesus was tugging on my heart. I KNEW I needed Him. I understood that because of the first man's and woman's disobedience to God, I was born into sin, just like everyone else. Needless to say, once I prayed the prayer of salvation that day, Jesus set me FREE! What did He set me free from? He set me free from sin and eternal damnation!
So, if I was saved long ago and if you have already been saved, then why is God declaring to us now that we are free? God wants you and me to have a clear understanding of this truth and to live our lives daily KNOWING He has already set us free.
FROM WHAT HAS GOD SET US FREE?
God has set us free from:
1. Sin
2. Sickness and disease
3. Fear, worry, stress
4. Other people's opinions
In this article, I want to focus on being set free from sin. Romans 6:14 (New International Version) says:
"For sin shall no longer be your master, because you are not under the law, but under grace."
Notice what the verse says. Sin is NO LONGER your master. Yes, once upon a time sin controlled you. However, once you gave your life to Jesus, you switched gods. As the verse also points out, we are under God's grace, and He enables us to live right. NO, we can't do it on our own power. Fortunately, we can if we look to Jesus.
Hebrews 12:1 says that we are to lay aside every weight (hindrance), and the sin that easily entangles us. But HOW??? How do we do that? How do we avoid the hindrances? How do we avoid the sin?
Verse 2 of Hebrews 12 tells us to look to Jesus who is the author and finisher of our faith. We have to keep our eyes fixated on Jesus. We have to stay before God in prayer and allow Him to speak to us. We have to study His Word and learn His principles and expectations.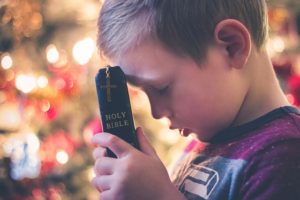 Furthermore, as God gives us revelation and shows us how HE wants us to live, we must obey Him, even if it's different from what we've been accustomed to.
WHY MIGHT A BELIEVER FALL BACK INTO SIN?
I believe we as believers sometimes fall back in to sin, not because we're under its control, but because it's a habit! It's familiar! It's our comfort zone! Therefore, in order to avoid those hindrances and sins, we have to learn a new way of living by changing the way we think and forming new habits. Romans 6:12 (NIV) says:
"Therefore do not let sin reign in your mortal body so that you obey its evil desires."
As a believer, you have a choice to yield to sin or not. Neither sin, the world, nor Satan control you! Just because you're tempted doesn't mean you're now under Satan's control. It just means you're being tempted. So, when you find yourself being tempted, follow the example of Jesus that He demonstrated while living as a man here on earth. In Matthew 4:1-11, each time Jesus was tempted, He used the scriptures to inform Satan of who he was—–a man free from sin and one who served only God! Once Satan realized He wasn't able to persuade Jesus, he left Him alone.
From my own personal experience, I find Christianity to be a process. We learn and grow as we go. Growth occurs EACH moment we spend time with God. Simply believing in God, going to church, or reciting Bible verses, doesn't produce spiritual growth. Rather, it takes sincerely pursuing a relationship with God.
I encourage you to walk in the freedom you were granted once you accepted Jesus into your heart.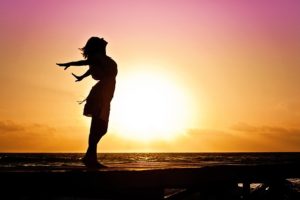 Understand that you're not the same person anymore. So, don't let anything or anyone convince you otherwise, including the person you see staring back at you in the mirror.
THE PRAYER OF SALVATION
If you haven't accepted Jesus as your Lord and Savior, you can do so right now. I then encourage you to find a good Bible-based church that will help you grow in your relationship with the Lord.
Romans 10:9 (NIV) says, "If you declare with your mouth, 'Jesus is Lord,' and believe in your heart that God raised Him from the dead, you will be saved."
Please pray the following prayer:
Dear Jesus, I come to You confessing I am a sinner in need of a Savior. I believe You shed Your blood on the cross and died for my sins, were buried and rose again so I could be FREE! Please forgive me for my sins and the life I have lived. I confess You Jesus as Lord and accept You as my own personal Savior. According to the Word of God, I am now saved! Hallelujah! I AM FREE!
WELCOME TO THE FAMILY OF GOD!!!!!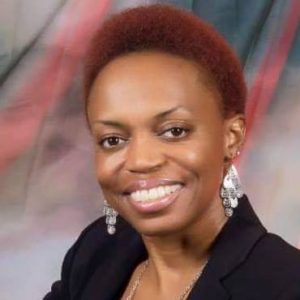 If you find value in this article, please share.
To subscribe to The Kimberly Joy Blog and receive new articles by email, please leave your email address in the box marked SUBSCRIBE TO BLOG VIA EMAIL provided at the end of this article.