(THE KIMBERLY JOY SHOW: Teaching Our Youth to Speak Life)
WHAT ARE WORDS OF DEATH?
The longer I live, the more I realize just how important and powerful words are. I personally believe we can accomplish more and see greater things, like healings and miracles, when we learn how to cast down words of death and embrace words of life. What are "words of death"?
The following are a few examples:
"You're ugly!"
"You're stupid!"
"You're worthless!"
"You're pathetic!"
"Nobody wants you!"
"I hate you!"
"You can die for all I care!"
Some pretty harsh words, aren't they?! I'm reminded of one of my favorite movies The Color Purple.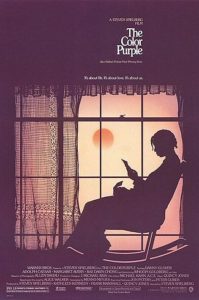 The movie, which includes legendary actors Whoopi Goldberg, Danny Glover and Oprah Winfrey, is deemed a classic. I believe it's a classic because many people connect with the storyline. In the movie, the main character Celie is a woman who endures abuse most of her life, especially from the men who are supposed to love and take care of her. She's not just beaten down by her husband's fist, but by the words of death or hate that spew from his lips. Consequently, she doesn't love herself. She walks around with her head hanging low, ashamed of who she is.
One of the more popular lines from the movie, a line viewers often find funny, is in actuality a very hurtful statement. When Celie first meets blues singer Shug Avery, a woman she happens to admire very much, Shug looks her straight in her eyes and calls her ugly. Now, one would think Celie wouldn't want anything to do with Shug after that insult. However, she doesn't seem offended. Why not? She's accustomed to being verbally abused.
Have you been the target of hateful words or words of death? Maybe your experiences haven't been as bad as Celie's, but the words spoken to you still hurt. Pain is still pain! I get it! As a matter of fact, it took me years to get over some things that were said to me. Why? I allowed certain statements, even if they weren't true, to take root in my heart.
WHAT ARE SOME SOLUTIONS?
Fortunately, I learned how to pray and take my concerns to God. I also became a student of the Bible. I adopted scriptures which ministered to my specific needs, memorized them and spoke them aloud so I could hear them and start to believe. In due time, those same hurtful words were uprooted, and I am now free!
Now that I'm free, it's my desire and prayer to encourage others, particularly young ladies. After all, I know what it's like to be a young lady who doesn't truly love herself.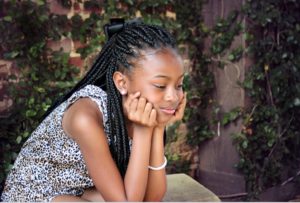 Personally speaking, I believe we, who make up the body of Christ, need to really encourage our young people and teach them the importance of words.
HOW CAN WORDS OF DEATH AFFECT AN INDIVIDUAL?
Words of death or hate are designed to kill a person mentally, emotionally and spiritually. Such words can also physically kill a person. For instance, an individual can feel so low and depressed because of words which have been spoken to him or her, that he or she doesn't want to live anymore. If they could, they would just go to sleep and never wake up again. That's scary! But it's reality! Words are just that powerful!
Let's consider our youth. We're hearing more news reports of children and teenagers taking their own lives. Young people, who have their whole lives ahead of them, would rather die! Some people believe that today's youth aren't as tough as they were once upon a time. However, we must consider that we older adults weren't exposed to nearly as much as they are now. For example, back in the day, if a child was bullied, it was typically at school or on the playground. Unfortunately, now there's cyberbullying (bullying via the internet). Basically, a person can be humiliated and threatened on social media. "WWW" stands for "world wide web" because information can be spread all over the world. So, a child or teenager, who is very vulnerable, can feel like the ENTIRE WORLD is against him or her simply because of WORDS.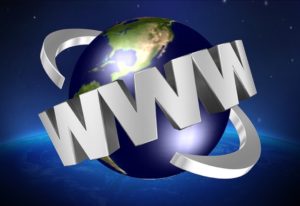 HOW CAN WE HELP OUR YOUTH?
Whatever role you play in a young person's life, whether you're a parent, guardian, aunt, uncle, grandparent, older sibling, teacher, coach, mentor, youth pastor, pastor, etc., I believe it's important to teach our young people that words are indeed powerful and should, therefore, be used wisely. We need to teach them the importance of focusing on the positive instead of the negative. We must teach them how to cast down the words of death that may have been spoken to them, and embrace words of life, which can be found in God's Word. Such guidance will enable them to see themselves through GOD's eyes. The following are a few scriptures which can be memorized and recited daily for personal motivation:
Joshua 1:9 (New Living Translation), "This is my command—be strong and courageous! Do not be afraid or discouraged. For the Lord, your God is with you wherever you go."
Psalms 139:14 (New International Version), "I praise you because I am fearfully and wonderfully made….."
Philippians 4:13 (New King James Version), "I can do all things through Christ who strengthens me."
As men and women of God, we have been given authority to speak life. We should therefore speak life over our children every day. We can declare what will and will not happen to them. For example, around this time last year, my brother and his wife were given some bad news regarding their two sons. One was said to have an enlarged heart, while the other was said to have a rare, bone disease. When I got the news, the auntie in me wanted to fall on the floor, cry and beg God to heal my nephews. However, before I could shed one tear, the Holy Spirit stopped me! He said, "Don't cry and have a pity party, but stand and declare their healing!" I heeded His Words, and our parents did the same. As a result, a week later, the doctors couldn't find anything wrong with either one of my nephews!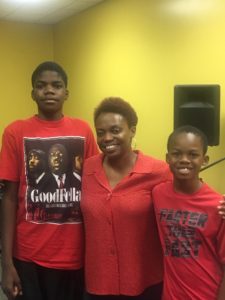 Hallelujah! Glory be to GOD!!!
I encourage you, as a son or daughter of God, to speak life in every situation. Don't allow what you see or hear or the current circumstances in your life to intimidate you. Realize and understand that YOUR words have POWER!
THE PRAYER OF SALVATION
If you haven't accepted Jesus as your personal Lord and Savior, you can do so right now. I then encourage you to find a good Bible-believing church that will help you grow in your relationship with the Lord.
Romans 10:9 (NIV) says, "If you declare with your mouth, 'Jesus is Lord,' and believe in your heart that God raised Him from the dead, you will be saved."
Please pray the following prayer:
Dear Jesus, I come to You confessing I am a sinner in need of a Savior. I believe You shed Your blood on the cross and died for my sins, were buried and rose again so I could be free! Please forgive me for my sins and the life I have lived. I confess You Jesus as Lord and accept You as my own personal Savior. According to the Word of God, I am now saved! Hallelujah! I AM FREE!
WELCOME TO THE FAMILY OF GOD!!!!!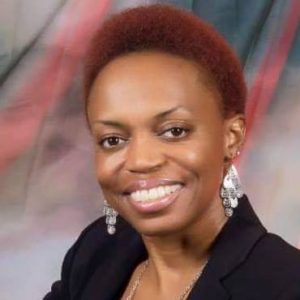 If you find value in this article, please share.
To subscribe to The Kimberly Joy Blog and receive new articles by email, please leave your email address in the box marked SUBSCRIBE TO BLOG VIA EMAIL provided at the end of this article.
For daily inspiration, please follow The Kimberly Joy Show on Facebook, Instagram and Twitter.