(THE KIMBERLY JOY SHOW: Live YOUR Dreams Part 4)
DREAMS: WHAT MUST YOU DO TO SEE THEM COME TO PASS?
God has instilled dreams in each of us. In other words, we each have a purpose. I have a purpose. You have a purpose. In order for you to know your purpose, you must have a relationship with God. As you walk with God, your purpose becomes more and more clear to you. You learn and grow as you go!
Now even as you come to realize your purpose, it doesn't mean everything will fall into place. More than likely, there will be some obstacles along the way. You'll feel discouraged. Things and people will come along to distract you. Some people may say:
"No!"
"I'm not interested."
"You're wasting your time!"
"Why do you want to do that?"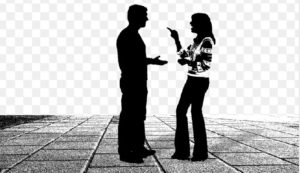 Nevertheless, you have to have faith in God and know that everything He has promised you will indeed come to pass, if you don't give up! Galatians 6:9 (New Living Translation) says:
"So let's not get tired of doing what is good. At just the right time we will reap a harvest of blessing if we don't give up."
You can't get tired of working towards your dreams. You have to stay focused and committed to seeing them through.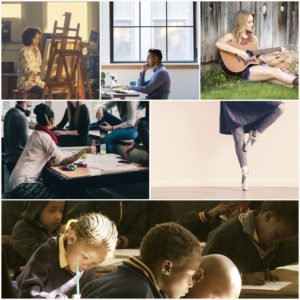 Let's consider Joseph, the son of Jacob. The Bible says that Jacob loved Joseph more than any of his other children because he was born to him in his old age. I don't know too many parents who would openly admit to favoring one child over the other. However, in Jacob's case, it was evident, especially to his other sons. Consequently, they hated Joseph. Fortunately, their jealousy and hate didn't stop God's plan for Joseph's life. What was God's plan? In Genesis 37, God revealed His plan to Joseph in two different dreams.
In the first dream, Joseph and his brothers were in the field tying up bundles of grain when all of a sudden his bundle stood up while his brothers' bundles all gathered around his bundle and bowed down. Joseph later shared this dream with his brothers who, of course, only got angry. They exclaimed, "Ohhhh….so you think you're going to be our king, huh?! Do you really think you're going to reign over us?!!"
Soon after, Joseph had another dream. In the dream, the sun, the moon, and eleven stars bowed before him.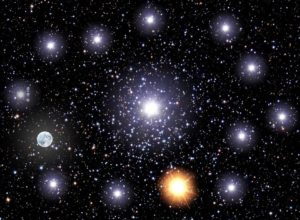 This time he told the dream to his father and again to his brothers. Jacob seemed to be offended by the dream, but he still loved Joseph very much. On the other hand, his other sons just grew to hate Joseph even more.
WITH WHOM CAN YOU SHARE YOUR DREAMS?
I don't know exactly why Joseph chose to share his dreams with his father and brothers. One thing I've learned is that you can't share your dreams with just anyone, even if they are the people closest to you and the ones who are supposed to love you the most. Unfortunately, everyone doesn't want to see you succeed. If they think they can, they'll try to sabotage your chances of being successful which is exactly what Joseph's brothers tried to do. At first, they were going to kill Joseph, just like Cain had killed his brother Abel (Genesis 4). But, then they decided to sell him into slavery and make a profit.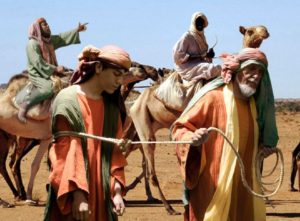 They later convinced their father Jacob that Joseph had been killed by a wild animal. They hated their brother so much and were so determined to kill his dreams, that they were willing to let their aging father believe this terrible lie, knowing it would break his heart.
As a slave, Joseph was taken to Egypt. However, instead of being treated like the average slave, God gave him favor and he was put in charge of his master's household and property. His dreams seemed to be coming true, until the day he was thrown in prison.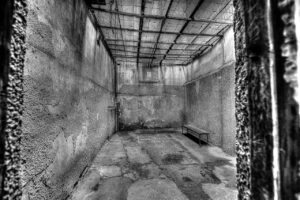 His master's wife tried to have sex with him. When he refused her, out of spite, she falsely accused him of trying to rape her. Fortunately, God granted him favor with the warden of the prison who selected Joseph to be in charge of all the prisoners. After a couple of years had passed, God once again gave Joseph favor, this time with the most powerful man in Egypt—–Pharoah. With that favor, Joseph was put in charge of everyone in Egypt.
WHAT WILL STOP YOUR DREAMKILLERS?
Remember the dreams Joseph had shared with his father and brothers? When a famine hit the region, guess who had to come to Joseph in search of food? That's right! His brothers!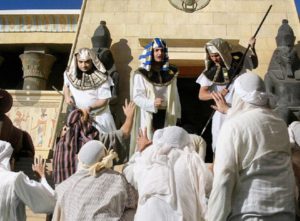 And what's so great about this story is Joseph forgave them, embraced them and made sure his entire family was well taken care of. It didn't matter that his brothers had tried to kill him and his dreams. Even during the moments when Joseph lived as a slave and as a prisoner, I believe He held onto the promises of God and his convictions. Even when he was tempted to have sex with his master's wife, he didn't allow her to distract him. Rather, he remained focused.
Just like Joseph, as you move forward this year, I encourage you to: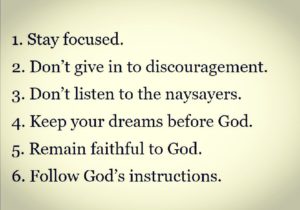 If you follow these guidelines, in due time, every dream God has given you will become a reality!
THE PRAYER OF SALVATION
If you haven't accepted Jesus as your personal Lord and Savior, you can do so right now. I then encourage you to find a good Bible-believing church that will help you grow in your relationship with the Lord.
Romans 10:9 (NIV) says, "If you declare with your mouth, 'Jesus is Lord,' and believe in your heart that God raised Him from the dead, you will be saved."
Please pray the following prayer:
Dear Jesus, I come to You confessing I am a sinner in need of a Savior. I believe You shed Your blood on the cross and died for my sins, were buried and rose again so I could be free! Please forgive me for my sins and the life I have lived. I confess You Jesus as Lord and accept You as my own personal Savior. According to the Word of God, I am now saved! Hallelujah! I AM FREE!
WELCOME TO THE FAMILY OF GOD!!!!!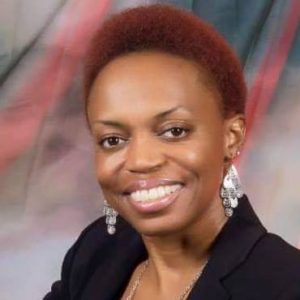 If you find value in this article, please share.
To subscribe to The Kimberly Joy Blog and receive new articles by email, please leave your email address in the box marked SUBSCRIBE TO BLOG VIA EMAIL provided at the end of the article.
Please follow The Kimberly Joy Show on Facebook, Instagram, Twitter and YouTube.