(THE KIMBERLY JOY SHOW: Humility Part 1)
WHAT IS HUMILITY?
Legendary Gospel group The Williams Brothers released a song in 1985 entitled "I'm Just a Nobody." They sang, "I'm just a nobody trying to tell everybody, about Somebody, who can save anybody."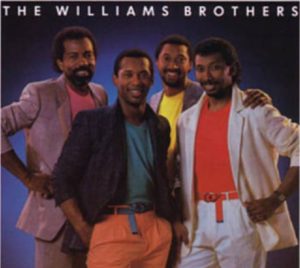 When they sang, "I'm just a nobody," they weren't putting themselves down. Rather they were taking on an attitude of humility. They were making it clear that their number one purpose was to tell everyone, who heard their music, about Jesus. As believers in Christ Jesus, we should have an attitude of humility. The Bible dictionary defines humility as "the opposite of arrogance and pride; an attitude that grows out of the recognition that all we are and everything we own are gifts from God."
ARE ALL CHRISTIANS NATURALLY HUMBLE?
Some might think all christians are naturally humble. However, that's not always the case, and I don't think it's even intentional! As human beings, when we experience success or receive applause for our accomplishments, it can be easy to get the "big head."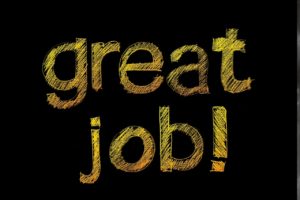 Why? It feels good to be praised or to receive accolades. Now, I'm not suggesting we shouldn't feel happy and smile when we are successful or when God uses us in a way that impacts other people's lives. The problem is when we forget it's all because of GOD! Because we are human and still living in this fleshly body, we have to check ourselves every now and then, or do, what I like to call, a self-evaluation. The criteria we use is the Word of God.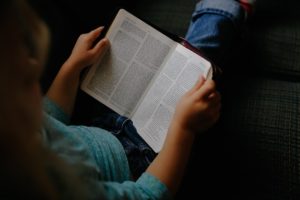 WHO WAS JOHN THE BAPTIST?
One person in the Bible who comes to mind when I think of humility is John the Baptist. John the Baptist was a man who was hand-picked by God to prepare the way for Jesus's ministry here on earth. Even before he was born, it was obvious he was special. In the first chapter of the book of Luke, his father Zechariah, who was a Jewish priest, was in the temple praying alone, when God sent an angel to inform him that his wife Elizabeth was going to conceive and have a son. Why was this such a big deal when most married couples have children? This was significant because, up to this point, Elizabeth had been unable to have a baby, and now Zechariah and she were getting older. Nevertheless, in that moment, God made Zechariah a promise, and his wife indeed became pregnant.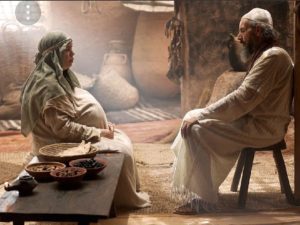 Later while Elizabeth was carrying John in her womb, God was preparing him even then for his ministry. One day Elizabeth's cousin Mary, the mother of Jesus, came to visit Elizabeth. As soon as Mary greeted her, John leaped inside her womb. This wasn't the normal baby kicking women experience during pregnancy, because after that, Elizabeth was filled with the Holy Spirit.
HOW DID JOHN THE BAPTIST EXEMPLIFY HUMILITY?
Matthew 3:1-2 (King James Version) say this about John the Baptist:
"1 In those days came John the Baptist, preaching in the wilderness of Judaea,
2 And saying, Repent ye: for the kingdom of heaven is at hand."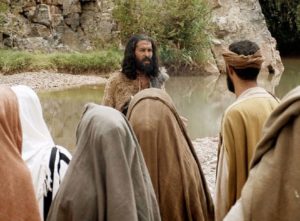 John the Baptist was preaching the message of repentance. To repent is to turn from your sins and accept God's will for your life. Why was he preaching this message, besides the obvious fact that he was preparing the people for Jesus? He was simply obeying God. A humble person is obedient to God.
Something I find interesting is what the writer says about John the Baptist in verse four. Apparently, John wore clothing made from camel's hair with a leather belt and ate locusts and wild honey.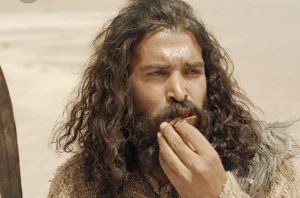 This bit of information is very significant because it further proves John's devotion to God. John the Baptist was a Nazarite, and according to Numbers 6, a Nazarite was an individual who was especially consecrated or dedicated to God. In fact, when the angel visited Zechariah in the temple, he said this about John the Baptist in Luke 1:15-17 (New Living Translation):
"…..He will be great in the eyes of the Lord. He must never touch wine or other alcoholic drinks. He will be filled with the Holy Spirit, even before his birth. 16 And he will turn many Israelites to the Lord their God. 17 He will be a man with the spirit and power of Elijah. He will prepare the people for the coming of the Lord. He will turn the hearts of the fathers to their children, and he will cause those who are rebellious to accept the wisdom of the godly."
So, even before he was conceived God made it clear that John's life would be dedicated to doing His will. As Matthew 3 points out, that's exactly what John did. Now, John could have said no to God. Consider Jonah. He ran away when God told him to go preach to the people in the city of Ninevah (Jonah 1). God had to allow something drastic to happen to Jonah before he finally surrendered (Jonah 1-2). On the other hand, John humbled himself before God and said yes! Even though people talked about him, he said yes! Even though people looked at him like he was crazy, he still said yes!
Like John the Baptist, a humble person is dedicated to God. They don't allow fear to stop them from obeying His voice. They're not interested in popularity or being a part of the in-crowd. Also, when John the Baptist preached, the Bible doesn't say he preached in the temple or in a palace. It says he preached in the wilderness. The wilderness was "a dry, desolate, uncultivated region where little vegetation grew." A person of humility goes wherever God sends them, even if it's unflattering and uncomfortable.
ARE YOU HUMBLE?
I want to encourage you to take a good look at yourself. Ask yourself: Am I truly humble before God? Am I doing what I know God is asking of me?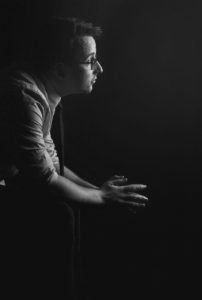 Please remember, when it's all said and done, God created each of us for HIS purpose! Remembering this truth will keep you humble!
THE PRAYER OF SALVATION
If you haven't accepted Jesus as your personal Lord and Savior, you can do so right now. I then encourage you to find a good Bible-believing church that will help you grow in your relationship with the Lord.
Romans 10:9 (NIV) says, "If you declare with your mouth, 'Jesus is Lord,' and believe in your heart that God raised Him from the dead, you will be saved."
Please pray the following prayer:
Dear Jesus, I come to You confessing I am a sinner in need of a Savior. I believe You shed Your blood on the cross and died for my sins, were buried and rose again so I could be free! Please forgive me for my sins and the life I have lived. I confess You Jesus as Lord and accept You as my own personal Savior. According to the Word of God, I am now saved! Hallelujah! I AM FREE!
WELCOME TO THE FAMILY OF GOD!!!!!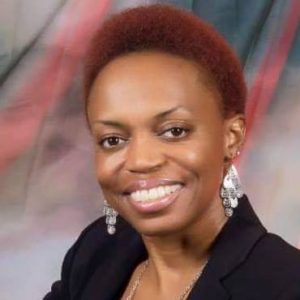 If you find value in this article, please share.
To subscribe to The Kimberly Joy Blog and receive new articles by email, please leave your email address in the box marked SUBSCRIBE TO BLOG VIA EMAIL provided at the end of the article.
Please follow The Kimberly Joy Show on Facebook, Instagram, Twitter and YouTube.