WHY IS ORDINARY JUST NOT GOOD ENOUGH?
According to II Corinthians 5:17, once you accept Jesus into your life as your Lord and Savior, He forgives you of your sins, purifies your heart, and makes you brand new!


Thus, you're no longer defined by your past sins, by your past mistakes, by your present circumstances, by your surroundings, or by the negative things people still try to say about you. You are now a child of GOD! And I'm not just talking about any god, but THEE GOD!
"O Lord, our Lord, how excellent is Thy name in all the earth….." Psalms 8:1
"Who is the King of glory? The LORD strong and mighty, The LORD mighty in battle." Psalms 24:8
"Great is the LORD, and greatly to be praised….." Psalms 145:3
As the Bible declares, no one and nothing can ever compare to God for He is EXTRAORDINARY! Since we are made in His image and likeness (Genesis 1:26-27), we too are far from ordinary! Therefore, God expects us to follow His ways and represent Him appropriately (Ephesians 5:1).
Legendary Gospel group Commissioned, which introduced artists like Fred Hammond and Pastor Marvin Sapp to the world, recorded back in 1989 a song that has become one of my favorites entitled "Ordinary Just Won't Do."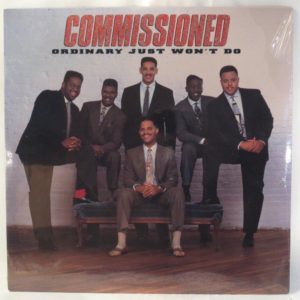 "Have you ever needed someone,
A shoulder just to cry on,
To ease the agony
And find tranquility,
Or just have
A sweet and gentle touch
That speaks of words,
Speaks of words of love that mean so much?
Ordinary just won't do,
I need someone, my Lord, I need someone,
That someone is You, that someone is You!"
As the song so beautifully explains, the ordinary is just not good enough! Rather, we need the EXTRAORDINARY God who loves us unconditionally, saves us, delivers us, heals us and empowers us to do great things!
Recently on my radio broadcast The Kimberly Joy Show, I had the privilege of interviewing Elder Benita Florence. Benita, a woman I've known for over fifteen years, shared her personal testimony. Growing up in the projects, at a young age Benita recognized that she is indeed extraordinary in God!
thekimberlyjoy.com***PLEASE NOTE: THIS IS PRE-RECORDED TO BE AIRED ON THE RADIO AT A LATER DATE***"Extraordinary: Dare to be Different Part 3 with special guest Elder Benita Florence – THE KIMBERLY JOY SHOW – Fridays at 4:15pm & Saturdays at 6pm on Cincinnati's Inspiration 1050 AM & 103.1 FM WGRI. Please follow THE KIMBERLY JOY SHOW on Facebook, Instagram, Twitter & YouTube #KnowYourself #BeYourself #LoveYourself

Posted by The Kimberly Joy Show on Monday, October 23, 2017
KJ: Welcome Elder Benita to The Kimberly Joy Show!
BF: Hello Kimberly Joy! How are you?
KJ: Oh I am great! I am awesome! I'm so glad to have you here! Elder Benita will you please take a moment to share with us your personal testimony of how you came to recognize that you are indeed extraordinary in God?
BF: Amen, I'm honored to share part of my story with the listening audience Evangelist Kim. You know, I thank God every day for the journey and where He brought me from. And I love Him so much. I'll start off by saying I am a proud product of the West End. I am a West End kid.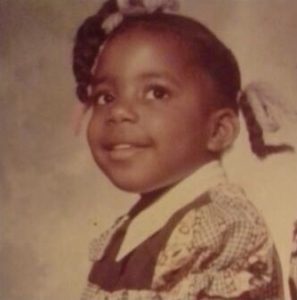 I grew up in the Laurel Holmes Housing Projects, even though I spent a lot of my time in the Lincoln Courts Projects because that's where most of my friends lived.
BF: But, being extraordinary and daring to be different started early on in my life, and I thank God that I know now that He had been with me even as a child. I am a proud graduate of the great George Hays Elementary in the West End and also of Jennie D. Porter Junior High School. I graduated from the Robert A. Taft High School down in the West End.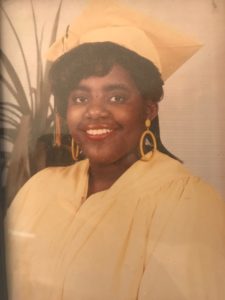 BF: Because of growing up in the inner city, you are exposed to various elements, whether good or bad. But most of my experiences I can honestly say were all good, and I am grateful for my humble beginnings. I do believe and now know for sure that God's grace and mercy were with me even as a young girl. His unmerited favor, His compassion, His love for me. Even as we (me and my friends) faced several challenges, God was there for us, and I'm grateful for everything He has done in my life. I'm grateful He heard my cry, and He granted my requests even at a young age.
BF: I was baptized and introduced to God and Jesus Christ at an early age. My family went to Zion Baptist Church in Avondale. The late great Reverend Booth baptized me, and I had an awareness about Jesus and His Father God. Even though our family didn't attend church every Sunday, the awareness was there.
BF: I knew who Jesus was, and I spoke with Him as a child growing up in the projects because sometimes people can have preconceived notions about children who might grow up in challenging situations or poverty or might not have a lot of material type things.
But I thank God that at an early age He gave me a spirit of tenacity. He gave me the determination and will to overcome things. And I don't take it for granted. I am so grateful. I am so grateful to God for that.
BF: God has strategically placed individuals and situations in my life to help propel me forward to be successful in my life. I'm grateful for teachers. I'm grateful for school employees who took the time to encourage and just love on me. And if I really had to pick someone out, Judith Moore, if you're out there, God bless you! I love you! I appreciate all the time and energy you put into me to make sure I got where I needed to go. Ms. Judith Moore, she was over the Career Development at Porter, and she later took over Jobs for Cincinnati Graduates at Taft High School. This lady took an interest in me and made sure I got specific things I needed to be successful in my life. And I just wanted to thank her.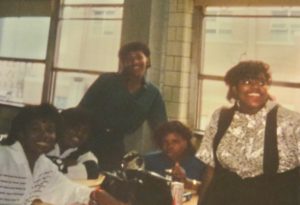 (Benita, far right, and friends at Taft)
BF: As I journeyed on and graduated from Taft High School, I had the opportunity to move forward and go to college.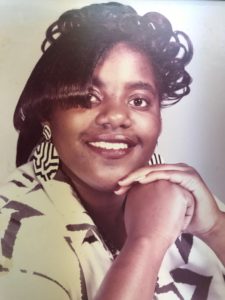 I entered into The Ohio State University where I graduated with a bachelor's in Nursing Science, and that was with challenges, as well. For the entry Math and English tests I took, I didn't score at a freshman level, so I had to take some remedial classes. But to God be the glory because it set a foundation for me, and it set a support system up for me, and I was able to transition through the five years and get my bachelor's degree.
BF: As I moved forward (and we all have issues, trials, tribulations and tests), my family was facing some issues. I was one of those who might have clubbed and done things that were contrary to the Word and that weren't helping me. They weren't balancing or managing my thoughts, my life decisions. So, I sought the Lord, and I'm glad I sought the Lord! It was the best thing I could have done because I got the road map for my life, which is the Bible. I realized God is a God even in our suffering. And even as issues, trials, tribulations and tests came about, I was able to balance things and know that God is our peace, and we can rest even in the midst of the storm. We can quote the Word to ourselves and say:
"Be strong and of a good courage, fear not, nor be afraid of them [Satan and your enemies]: for the LORD thy God, He it is that doth go with thee; He will not fail thee, nor forsake thee," Deuteronomy 31:6.
BF: I thank God even in my journeys as a Christian. As I studied to learn the Word of God, I wanted to get to know the Word deeper. An opportunity came available for me to attend Liberty University, and I received a master's degree in Theological Studies. That was another answered prayer. I just wanted some personal time with Him and some personal knowledge to help deepen my relationship with the Lord. So, I'm grateful that I graduated in 2014 with my master's.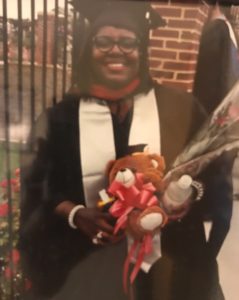 And I'll say I won't take anything for my journey now. Everything me and my family went through, it makes you stronger. It's good to know you can survive a storm and to know that a project kid, like myself, can make it!
BF: I just want to encourage the listeners, just keep yourself rooted and grounded in the Word of God. No matter what the people say about you, it's all about what God's Word says. Whatever God says about you, it's true! We're more than conquerors! We are victorious! We are somebody in Him, and it's good to know that our self-esteem and confidence are rooted in the Lord. The enemy will try to steal, kill and destroy, but we have power over the enemy in Jesus' name!
KJ: Elder Benita, thank you for that awesome testimony and encouraging word!
Benita Florence, a registered nurse with The University of Cincinnati Medical Center, and her husband Melvyne Florence serve as the assistant pastors of our church Power and Faith Ministries in Fairfield, Ohio.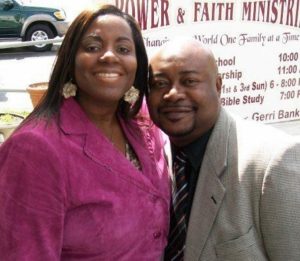 THE PRAYER OF SALVATION
If you haven't accepted Jesus as your personal Lord and Savior, you can do so right now. I then encourage you to find a good Bible-believing church that will help you grow in your relationship with the Lord.
Romans 10:9 (NIV) says, "If you declare with your mouth, 'Jesus is Lord,' and believe in your heart that God raised Him from the dead, you will be saved."
Please pray the following prayer:
Dear Jesus, I come to You confessing I am a sinner in need of a Savior. I believe You shed Your blood on the cross and died for my sins, were buried and rose again so I could be free! Please forgive me for my sins and the life I have lived. I confess You Jesus as Lord and accept You as my own personal Savior. According to the Word of God, I am now saved! Hallelujah! I AM FREE!
WELCOME TO THE FAMILY OF GOD!!!!!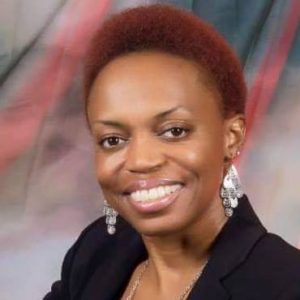 If you find value in this article, please share.
To subscribe to The Kimberly Joy Blog and receive new articles by email, please leave your email address in the box marked SUBSCRIBE TO BLOG VIA EMAIL provided at the end of the article.
Please follow The Kimberly Joy Show on Facebook, Instagram, Twitter and YouTube.