P.U.S.H. Pray Until Something Happens. As believers in Jesus Christ, we are to pray continually. To pray is to communicate with God, to make our petitions (needs and desires) known to Him. Although God knows everything about us, including what we need or want before we open our mouths to ask, He still requires that we come to Him in prayer.
To be able to pray to God—the Creator of Heaven and Earth, the Creator of all mankind, the Creator of every living being—and share what's on my heart and mind, is a privilege! I'm honored to know that God wants to hear from me. I'm even more honored when I hear from Him.
Let me give you an example.
Early one morning back in January, I was driving to work, while having my regular praise and worship session in the car. During any typical morning session, I may pray, sing a worship song or listen to my Gospel music. On this particular morning while I was worshipping God, I heard Him say, "I love you!" I must say I was pleasantly surprised!
Now, don't get me wrong! I don't doubt God's love for me! He shows me every day in so many ways that He loves me! It was just a special moment to have the Father—the Creator, the God of all—tell me He loves me!!! As a result, I immediately began crying tears of joy. Just hearing God say He loves me reminded me of how AMAZING He is! I could then feel His loving presence even more in the car.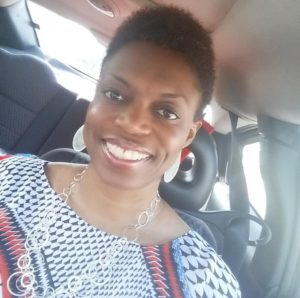 Moments like that particular morning only make my faith in God even stronger. Moreover, I can now hear God's voice more clearly because I've learned the importance of, not only talking to God in prayer, but LISTENING to God!
HOW LONG SHOULD WE PRAY?
As people of God, we understand that we must pray, that we need to pray, that God expects and desires to hear from us. However…..how LONG should we pray? How long should we pray about a particular situation or for a particular person?
UNTIL!!!!!
According to the dictionary, until is defined as "up to (a particular time); used as a function word to indicate continuance (as of an action or condition) to a specified time." In other words, I Thessalonians 5:17 (KJV) says:
"Pray without ceasing."
To pray without ceasing doesn't mean we're to pray continually for 24 hours. We still have to go to work and take care of our families. We still have to live our lives! Nevertheless, while we're living, we should consistently keep God number one.

God should always be the first one we consult with any situations we face. In addition, when we go to God in prayer, we must do so in faith, trusting and knowing He's going to work His PERFECT plan in our lives and in the lives of those around us. I describe God's plans as PERFECT because GOD is perfect and makes no mistakes. Jeremiah 29:11(NLT) says:
"For I know the plans I have for you," declares the Lord, "plans to prosper you and not to harm you, plans to give you hope and a future."
When God works His perfect plan in our lives, He does it in His own timing. He knows WHEN we're ready to receive what we're praying for. For example, consider the youth, particularly teenagers. Some teenagers want to be grown before their time. They want to hurry up and get out of high school. They want their own homes and vehicles. They want to be able to come and go as they please. They want to live like adults because they THINK they're ready. Since they can now wear adult clothes, grow facial hair or even have a baby, they think they know everything.
However, the truth is they don't know everything, and they're not ready for adulthood. So, if they're pushed out into the real world before they're prepared, it may be detrimental, even costing them their very lives. Runaway teenagers, for instance, are easily targeted and persuaded into engaging in criminal activities, like drug dealing and prostitution, because they don't have enough knowledge, understanding, training or strength to make rational, mature, adult decisions.
PREPARE YOURSELF
Therefore, just like a teenager is not ready to be an adult, there are some things you may not be ready to receive from God. Just because the desire is strong doesn't mean you're ready. God may show you in a vision what He's going to do in your life or send one of His prophets to give you a word, but it still doesn't mean you're ready. God just wants you to be aware of what lies ahead and to prepare yourself. A huge part of preparing yourself is continuing to pray!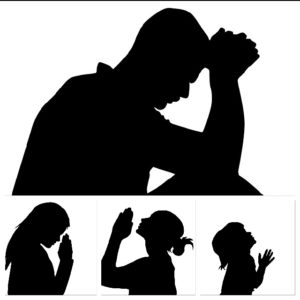 I know it seems like certain prayers aren't being answered. However, truthfully, the prayers ARE being answered! They're just being answered according to your readiness. God knows you better than you know yourself! Therefore, He knows if and when you're ready for certain things to manifest in your life.
Just because some prayers aren't answered as quickly as others doesn't mean you and I should stop praying. God still expects us to pray because while we're praying fervently and consistently, He is working His PERFECT plan. He's taking us through a process to get us ready spiritually, mentally, emotionally, physically, and financially to receive those blessings. The beauty of it all is God does that for us simply because He loves us!
Personally speaking, I appreciate God making me wait for some things. I never thought I would get to a point in my life where I would make such a bold statement. However, I now have a greater understanding. In my waiting, I mature and gain more knowledge. I become stronger, wiser, and better prepared for what I'm about to receive. Plus, I have a greater appreciation for what I receive! In fact, I find that we, as human beings, tend to appreciate some things more when we have to wait and work for those things. Whenever a person isn't ready for a particular blessing, he or she may very well lose it as quickly as it was received.
So, I encourage you to keep praying, praising, worshipping, fasting, attending church, studying God's Word and obeying God! Allow God to mold you, shape you and make you into the person He has created and called you to be. Don't fight the process of prayer, but work through it and continue to P.U.S.H!
("The Kimberly Joy Show: P.U.S.H. Pray Until Something Happens Part 4")
If you find value in this blog post, please share.
To subscribe to The Kimberly Joy Blog and receive new posts by email, please leave your email address in the box marked SUBSCRIBE TO BLOG VIA EMAIL provided at the end of this post.