WHO IS JESUS?
There's a song that says:
"Jesus Jesus Jesus, there's just
something about that name.
Master, Saviour, Jesus, like the
fragrance after the rain.
Jesus, Jesus, Jesus, let all heaven and
earth proclaim.
Kings and kingdoms will pass away,
But there's something about that Name!"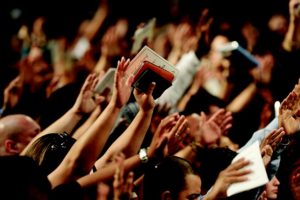 Another song says:
"'Tis so sweet to trust in Jesus,
Just to take Him at His Word,
Just to rest upon His promise,
Just to know, 'Thus saith the Lord!'
Jesus, Jesus, how I trust Him!
How I've proved Him o'er and o'er!
Jesus, Jesus, precious Jesus!
Oh, for grace to trust Him more!"
JESUS! There's something about His Name…when I speak His Name…when I call His Name…when I pray in His Name……….
Why?
Who IS Jesus?
Isaiah 9:6 calls Him "Wonderful, Counselor, The Mighty God, The Everlasting Father, The Prince of Peace"
John 11:25 says He is "the Resurrection and the Life"
John 14:6 refers to Jesus as "the Way, the Truth, and the Life"
I Timothy 6:15 says He is "the King of kings, and Lord of lords"
Titus 2:13 calls Him "Savior"
Hebrews 12:2 describes Jesus as "the Author and Finisher of our faith"
Revelation 22:13 says He is "Alpha and Omega, the Beginning and the End, the First and the Last"

JESUS IS HEALER
Another word that describes Jesus is HEALER!
While Jesus lived as a man here on earth, many people, who came into His presence, were healed. According to Matthew 4:23 and Matthew 9:35, He healed every type of sickness and disease. It didn't matter what it was! When Jesus laid hands on those individuals, they were healed and made whole! Even those, who weren't in Jesus' presence, were healed.
Let me tell you a story (Taken from John 4:46-54):
One day while Jesus was in Cana in Galilee, a government official from Capernaum asked Him to come to his home to heal his son. In fact, the man begged Jesus to come because his son was dying. However, Jesus wouldn't go with the official. Instead, He healed the boy from a distance. Jesus said, "Go back home. Your son will live!" In that moment, Jesus spoke LIFE back into the boy's body, and the man believed what Jesus spoke.
Before the official had a chance to return home, some of his servants met him along the way to inform him that his son was alive and well. He then learned that his son began getting better at the exact time when Jesus had declared he was healed. Due to that experience, the government official and his household believed in Jesus.
Let me tell you another story (Taken from Matthew 8:5-13 and Luke 7:1-10).
One day while Jesus was in Capernaum, a Roman officer came to Him with a request. He said, "Lord, my young servant lies in bed, paralyzed and in terrible pain."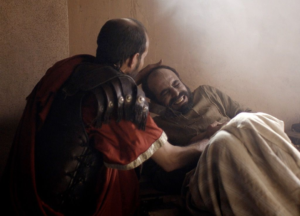 Jesus said, "I will come and heal him."
But the Roman officer said, "Lord, I am not worthy to have you come into my home. Just say the word from where you are, and my servant will be healed. I know this because I am under the authority of my superior officers, and I have authority over my soldiers. I only need to say, 'Go,' and they go, or 'Come,' and they come. And if I say to my slaves, 'Do this,' they do it."
Jesus was amazed at the officer's faith. He even said that He had not seen faith like that in all Israel (amongst God's chosen people)! Then Jesus said to the officer, "Go back home! Because you BELIEVED, it has happened!" The young servant was, therefore, healed that same hour.

FAITH IN JESUS
Of the two stories, what stands out the most about the government official and the Roman officer?
Their FAITH!!!
Although the official wanted Jesus to come to his home, he trusted Him when He just spoke healing for his son. The officer, on the other hand, demonstrated his faith in Jesus when he asked Him to only speak a word of healing for his servant. He didn't feel worthy to have Jesus come into His home because he respected His holiness. Full of compassion, more than likely, Jesus wouldn't have had a problem visiting the man's home. Nevertheless, He appreciated the man's faith and honored his request.
One of my favorite healing stories involves the woman with the issue of blood (Taken from Matthew 9:20-22, Mark 5:24-34 and Luke 8:43–48).
One day while Jesus was on His way to heal a little girl, a crowd of people, as usual, were following Him. In the crowd, there was a particular woman who had been hemorrhaging for twelve years. Although I can't even imagine what she was going through, I'm sure she was weak from losing so much blood. She tried getting help from several doctors. Unfortunately, instead of being cured, she just became worse and wound up penniless. However, despite her weakness, she found her way to Jesus.
When she got to Jesus, she didn't ask Him to heal her. Instead, she touched the hem of the garment He was wearing.
As soon as she touched the hem, the bleeding stopped and she knew then that her body was healed.

YOUR FAITH HAS MADE YOU WELL
Why didn't the woman just ask Jesus to heal her like so many others had?
Maybe it was so crowded that she thought Jesus wouldn't hear her?
Maybe she thought He would be too busy to notice her?
Maybe she was too ashamed?
Whatever the reason, she still had enough faith to believe that if she just touched the hem of His garment, she would be healed.
Jesus then noticed the woman, and she told Him what had just happened to her.
Jesus replied, "Daughter, your faith has made you well. Go in peace. Your suffering is over."
Jesus healed so many people, more than what's even discussed in the Bible. He healed every kind of disease and illness, regardless of the severity.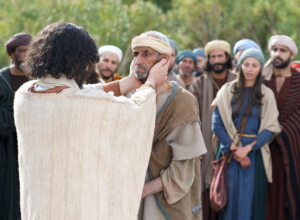 He healed those who were blind, deaf, crippled, paralyzed and demon-possessed. He even raised the dead back to life.

HE IS STILL THE HEALER
Even though, Jesus' assignment on earth ended long ago, He is still the HEALER! Isaiah 53:5 says:
"But He was wounded for our transgressions, He was bruised for our iniquities: the chastisement of our peace was upon Him; and with His stripes we are healed."
When Adam and Eve disobeyed God, sin entered the world. Along with sin came death. Romans 6:23 tells us that the result of sin is death. And what leads to death? Sickness and disease! Nevertheless, when Jesus was crucified on the cross, He took on the sins of all humanity and everything attached to sin, including sickness and disease. So, when we repent of our sins and believe and confess that Jesus is Lord, He then sets us free.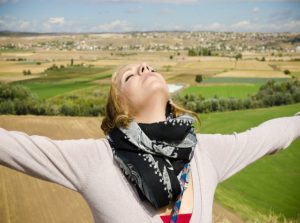 Therefore, as believers we have the privilege of experiencing healing and wholeness. We just have to believe!
As Romans 1:17 says:
"The just (righteous people) shall live by faith.
If you're suffering today in your body, call on Jesus the Healer, with no doubt, and watch Him move greatly in your life!
("The Kimberly Joy Show: Jesus Is Healer")
If you find value in this blog post, please share.
To subscribe to The Kimberly Joy Blog and receive new posts by email, please leave your email address in the box marked SUBSCRIBE TO BLOG VIA EMAIL provided at the end of this post.