"You are FREE!" God spoke to me as I walked around the empty sanctuary worshipping Him. Although He had uttered those words in my ear many times before, this particular afternoon was different. This time I really took notice of what He was saying and asked myself, "What does it mean to be FREE?"
Oftentimes in the wake of a person's death, I hear people express how that individual is now FREE, especially if he or she suffered mentally, emotionally or physically while on earth. So, does that mean that one has to die in order to be FREE? No, absolutely not! We all can be FREE in Christ Jesus!
When I consider what it means to be FREE in Jesus, I think of a well-loved child. I specify "well-loved" because, unfortunately, some children aren't loved and cared for as they ought to be. However, a well-loved child doesn't have a care in the world because Mommy and Daddy have everything under control. The child can play joyfully during the day and sleep peacefully at night. He or she is FREE with no worries or concerns.
While attending Landmark Christian School as a second grader, I was set FREE the moment I confessed my sins and accepted Jesus as my Lord and Savior! What did He set me FREE from? Sin and eternal death or damnation! So if I was saved long ago, what is God speaking of when He now declares, "You are FREE"?
From my own personal experience, I find that Christianity is a process. We learn and grow as we go. Growth occurs each moment we spend time with God in prayer, praise, worship and learning His Word. Simply being a church-goer, reciting a few memorized scriptures, or claiming to "believe in God" doesn't produce spiritual growth. Rather, it takes sincerely pursuing a relationship with God.
As I grow in my relationship with the Lord, in the words of Pastor Marvin Sapp, I become "stronger, wiser, better!" So things, like fear, that had me bound before, no longer have control over me. In fact, I'm realizing that much of my "captivity" was mental! Yes, mental! It was only in my mind! Why do I make that statement? Let's look at Jesus! After fasting in the wilderness for 40 days and nights, Jesus was presented with temptations from Satan himself (Matthew 4:1-11). In other words, the devil was trying to play with His MIND. However, because Jesus knew who He was—–a FREE man—–He didn't yield to the devil's suggestions. Moreover, nor did he cower and hide. Instead, He stood on God's Word with undeniable confidence! Consequently, after three attempts, Satan left Jesus alone because he realized he couldn't change His MIND.
When God repeatedly states, "You are FREE," He wants me to live my life day to day with a clear understanding of this truth. I live what I understand and BELIEVE. If I BELIEVE that Jesus has set me FREE, then I am indeed FREE (John 8:36). Since I know that I'm FREE, then I also know that sin, fear, worry, stress, sickness and anything else that is contrary to what God says, no longer have power over me (Romans 6:14). I belong to GOD! If imperfect people are capable of lovingly caring for their children, then there must be no doubt in my mind that the PERFECT GOD cares for me (Matthew 7:11)! Therefore, I don't have to worry or be afraid because I can rest peacefully in my Father's arms! I AM FREE!!!!!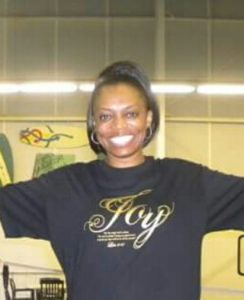 If you would like, you can give your life to Jesus TODAY, and then YOU will also experience the TRUE FREEDOM in Him I celebrate!!! Just pray the following prayer of salvation. Then I encourage you to find a good Bible-based church, so you can grow in your relationship with Him.
PRAYER OF SALVATION
Romans 10:9 says, "If you declare with your mouth, 'Jesus is Lord,' and believe in your heart that God raised Him from the dead, you will be saved."
Dear Jesus, I come to You confessing that I am a sinner in need of a Savior. I believe that You shed Your blood on the cross and died for my sins, was buried and rose again so that I could be FREE! Please forgive me for my sins and the life I have lived. I confess You Jesus as Lord and accept You as my own personal Savior. According to the Word of God, I am now saved! Hallelujah! I AM FREE!!!!!
If you find value in this blog post, please share.
If you would like to subscribe to The Kimberly Joy Blog and receive new posts by email, please leave your email address in the box marked SUBSCRIBE TO BLOG VIA EMAIL provided at the end of this post.
Thank you for your support!