A GOSPEL LEGEND
For Black History Month, it is important that I use my platform to honor African-Americans who have paved and are, yet, paving the way for others. Since we, as a people, were oppressed for so long, and are still facing challenges today, I want to, not only honor our pioneers, but inspire those who are reading this article.
As my first Black History Month tribute for 2019, I want to honor a Gospel legend who has opened doors and provided a platform for many Gospel artists.
THE BIRTH OF A LEGEND
Dr. Bobby Jones was born to Jim and Augusta Jones on September 18, 1938, in Henry County, Tennessee. Growing up in a poor, rural community, he sang in the church choir. With big dreams, he excelled academically and graduated from high school at the young age of 15. As soon as he could, he moved to Nashville where he taught himself how to play the piano and worked his way through college by playing for churches.
A few years later, Dr. Jones graduated from Tennessee State University, at age 19, with a Bachelor's degree in Elementary Education. He went on to receive a Masters of Education degree from Tennessee State University and a Doctorate of Education degree from Vanderbilt University. He also graduated from Payne's Theological Seminary with a Doctorate of Theology degree. Dr. Jones became a lifetime member of the historically black fraternity Phi Beta Sigma.
Education was obviously very important to Dr. Jones. He was a teacher for the St. Louis Public Schools from 1959 to 1965, and for the Nashville Metropolitan Schools from 1966 to 1968. He then became a textbook consultant for McGraw-Hill Publishers and taught at Tennessee State University from 1974 to 1986.
BOBBY JONES GOSPEL PREMIERED ON SUNDAY MORNINGS
While teaching, Dr. Jones helped develop the idea for a Black Expo in Nashville, Tennessee. During this time, he introduced the television pilot for what became known as Bobby Jones Gospel. On a shoe-string budget, Bobby Jones Gospel was a local show that featured singers from churches in the region. The show ran in Nashville from 1976 to 1980. Concerning his new show, Dr. Jones said, "I just thought I could do it. I always wanted to, growing up watching Johnny Carson and all those guys."
Dr. Jones also created, produced, and hosted Bobby Jones' World, a magazine-style show that ran from 1978 to 1984. Fortunately, his dream of having a national show came to life in 1980, when he got a call from Robert L. Johnson, the founder of Black Entertainment Television, better known as BET. Bobby Jones Gospel premiered on Sunday mornings in January 1980, and quickly became a success.
Bobby Jones Gospel helped launch the careers of many Gospel artists. Record labels viewed the show as a vehicle to get new singers and choirs in the spotlight. Often referred to as the "Ed Sullivan" of Gospel music, Dr. Jones welcomed everyone to the Gospel stage, from new artists to Gospel legends. Singer Yolanda Adams, who is known for blending gospel with smooth jazz and contemporary R&B had this to say about Dr. Jones. "He didn't just…..give me the platform. He also validated what I was doing. He never said, 'You need to change your look.' He never said, 'You need to calm your jazz stuff down,' because no one was doing that at the time."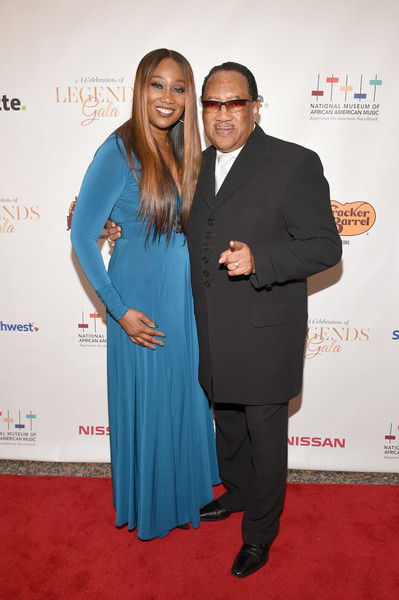 THE HARDEST WORKING MAN
In time, Bobby Jones Gospel, became the highest rated show on BET and the longest running show in the history of cable television. During the show's 35 years on the air, Dr. Jones kept busy with other projects. Some of these projects include, but are not limited to, Video Gospel, Bobby Jones Gospel Classics, Bobby Jones Presents, Let's Talk Church, and Bobby Jones Next Generation. In addition, Dr. Jones has earned numerous awards including, Dove awards, Grammy awards, Stellar awards, and Trumpet awards.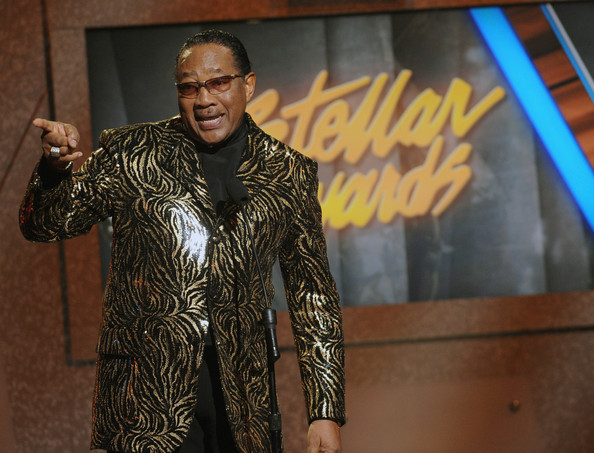 After serving viewing audiences all over the world for 35 years, Dr. Jones decided it was time to retire. Some may think the show was cancelled, but on the contrary, it was his decision to bring the show to a close in 2015. The idea of Bobby Jones Gospel no longer appearing on television screens on Sunday mornings was a hard concept to grasp. I, personally, was surprised. Fans even signed a petition for the network to keep the show on the air. Nevertheless, Dr. Jones had made up his mind. He said he was getting older and felt it was time to move on and make room for others. The final episode of Bobby Jones Gospel aired in July 2016.
I share Dr. Bobby Jones' story because he is a prime example of what happens when you strive diligently for your dreams. Radio personality Tom Joyner was correct when he honored Dr. Jones with the "Hardest Working Man Award" in 2003. After doing this research, I realize there was a lot I didn't know about Dr. Jones. He has accomplished so much during his 79 years on earth, and I now admire him even more! His story inspires me to work even harder towards those dreams God has placed inside my heart. And I pray his story inspires you to do the same! When we do our part, like Dr. Jones has done, God will do the rest! Colossians 3:23-24 (New International Version) says:
"23 Whatever you do, work at it with all your heart, as working for the Lord…..24 since you know that you will receive an inheritance from the Lord as a reward. It is the Lord Christ you are serving."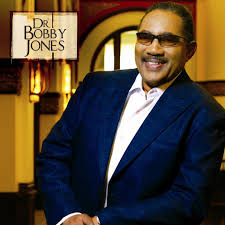 To learn more about Dr. Bobby Jones, you may go to: npr.org, thehistorymakers.org, and bobbyjonespresents.com.
THE PRAYER OF SALVATION
If you haven't accepted Jesus as your personal Lord and Savior, you can do so right now. I then encourage you to find a good Bible-believing church that will help you grow in your relationship with the Lord.
Romans 10:9 (New International Version) says, "If you declare with your mouth, 'Jesus is Lord,' and believe in your heart that God raised Him from the dead, you will be saved."
Please pray the following prayer:
Dear Jesus, I come to You confessing I am a sinner in need of a Savior. I believe You shed Your blood on the cross and died for my sins, were buried and rose again so I could be free! Please forgive me for my sins and the life I have lived. I confess You Jesus as Lord and accept You as my own personal Savior. According to the Word of God, I am now saved! Hallelujah! I AM FREE!
WELCOME TO THE FAMILY OF GOD!!!!!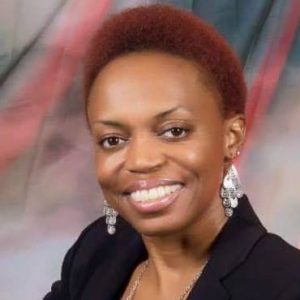 If you find value in this article, please share.
To subscribe to The Kimberly Joy Blog and receive new articles by email, please leave your email address in the box marked SUBSCRIBE TO BLOG VIA EMAIL provided at the end of the article.
If you would like to make a donation to help with my mission of spreading spiritual inspiration, you may donate to The Kimberly Joy Show via Cash App, Venmo or paypal.me/thekimberlyjoyshow.
Please follow The Kimberly Joy Show on Facebook, Instagram, Twitter and YouTube.