JESUS IS ALIVE
Jesus is alive! Contrary to what some people believe, Jesus lives! Yes, He was beaten! He was nailed to the cross! He was pierced in His side! He wore a crown of thorns on His head! He died on that cross! His body was placed in a tomb!
BUT, three days later, He was resurrected! The tomb was found empty!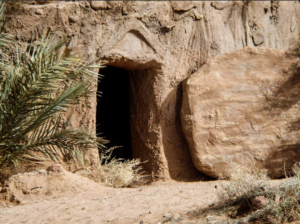 And He now lives forevermore!!!
I am saved today because of Jesus! Therefore, I never get tired of hearing the story of His crucifixion and resurrection. In fact, we, as believers, should remember and meditate on the story more than just once a year on Easter Sunday, because it serves as a reminder of His love for us.

HE SUFFERED FOR US
Have you ever considered what Jesus truly went through for us? Have you thought about the pain He endured so that we could be set free from our sins? Can you fathom the agony He suffered so that we won't have to experience hell and eternal damnation? Can you?
What Jesus endured, no human being would have been able to go through that! As a matter of fact, the Bible tells us that Jesus was tortured before He even got to the cross. He was spit on! He was punched in His face repeatedly! Moreover, He was scourged or flogged! I use those particular words in place of words, like beaten or whipped, because the brutality they inflicted upon Jesus surpasses anything we could ever comprehend.
What is scourging/flogging? Just before Jesus was taken to the cross, they removed His clothes and scourged him. In scourging, a soldier used a whip which was made of leather straps that were embedded with metal and glass fragments with small metal balls sewn into the end of each strap. Each time this particular whip hit Jesus on His bare back, it tore His skin off, exposing muscle, maybe even His very bones.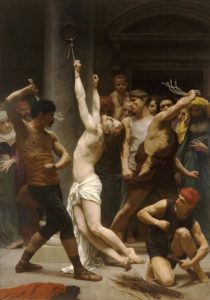 We can only imagine the amount of blood He lost, as a result! And this happened BEFORE He was even crucified. Bible scholars say that the average person would have, more than likely, been dead from just the scourging.
So, again, NO ONE could have done for mankind what Jesus did! In fact, how many people would have been willing to die for ALL humanity, to take on the sins of the WORLD? I know from history that individuals have sacrificed their lives for their family, for their race, for their religion, for their country, but not for ALL mankind.
THE ULTIMATE SACRIFICE
Jesus is the ONLY one who has made the ultimate sacrifice. Jesus sacrificed His life for those who knew Him and had spent time with Him, like His disciples, and for those who didn't yet know Him, like you and me. He sacrificed His life on that cross for those who loved Him and for those who hated Him. Can you imagine giving up your life for people you KNOW hate your guts? Think about it! I can't imagine doing that! That's why I'm not Jesus.
Jesus paid the price because He LOVES us! In fact, Jesus demonstrated nothing but love during the whole ordeal. He showed love when one of His own disciples Judas Iscariot betrayed him right into the hands of His enemies for thirty pieces of silver.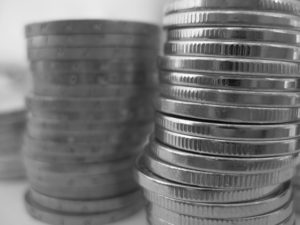 Have you ever been betrayed by someone close to you? How did you respond? In Jesus' case, He didn't fight back and had no intentions of fighting back. Luke 22:49-51 (NLT) say:
49 When the other disciples saw what was about to happen, they exclaimed, "Lord, should we fight? We brought the swords!"
50 And one of them struck at the high priest's slave, slashing off his right ear.
51 But Jesus said, "No more of this." And He touched the man's ear and healed him.
That's how Jesus reacted, and He willingly went with them.
As Jesus was being interrogated and ridiculed, He remained calm. He didn't retaliate. He didn't even use His words to curse them. When Isaiah prophesied about Jesus' crucifixion, he said in Isaiah 53:7 (NLT):
"He was oppressed and treated harshly, yet He never said a word. He was led like a lamb to the slaughter. And as a sheep is silent before the shearers, He did not open His mouth."
During the ridicule, the beatings, and the crucifixion, Jesus never complained. He never spewed words of hate.

FATHER FORGIVE THEM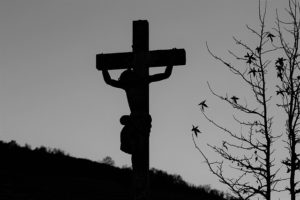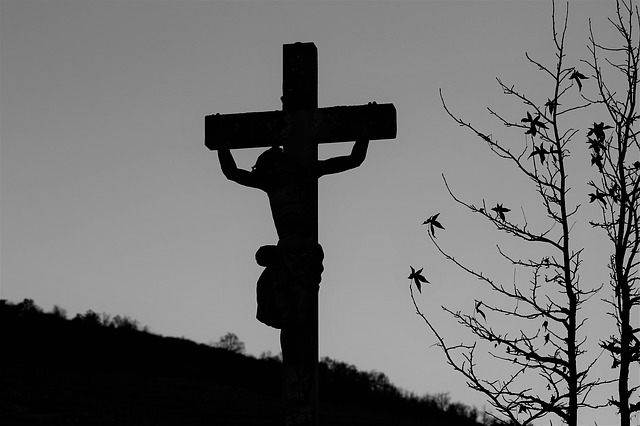 Furthermore, as Jesus was hanging on the cross, according to Luke 23:34 (KJV), He said to God the Father:

"Father forgive them; for they know not what they do…"
Can you believe it? In the midst of all the evil being done to Him, He asked God to forgive them! Jesus was pleading with God on behalf of His enemies, on behalf of the ones who had zero respect for Him, on behalf of the ones who despised Him. He was pleading with God to neither be angry with them, nor hold their actions against them. Talk about LOVE!
There's a song that the worship leaders at our church sing sometimes. It says:
"Jesus went to Calvary
to save a wretch,
like you and me;
that's love, that's love.
They hung Him high,
they stretched Him wide.
He hung His head, for me He died;
that's love, that's love.
That's not how the story ends,
three days later He rose again;
that's love, that's love."
That final verse of the song is the most important piece of this whole story. Jesus rose again! Jesus lives! He's alive! Because Jesus rose again, those of us who have accepted Him as Lord and Savior, now have new lives. I Corinthians 15:20-22 (NLT) say:
"20 But in fact, Christ has been raised from the dead. He is the first of a great harvest of all who have died.
21 So you see, just as death came into the world through a man (Adam), now the resurrection from the dead has begun through another man (Jesus).
22 Just as everyone dies because we all belong to Adam, everyone who belongs to Christ will be given new life."
For those of us who have repented of our sins and believed and confessed that Jesus is Lord, we are new. Therefore, when we leave this earth, we will gain everlasting life.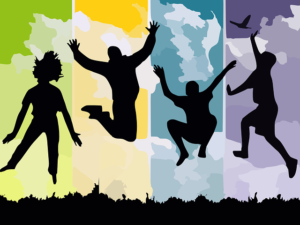 Now, for those who are not yet saved, you can receive Jesus right now! All you have to do is pray this prayer:

Dear Jesus, I come to You confessing that I am a sinner in need of a Savior. I believe that You shed Your blood on the cross and died for my sins, were buried and rose again so that I could be FREE! Please forgive me for my sins and the life I have lived. I confess You Jesus as Lord and accept You as my own personal Savior. According to the Word of God, I am now saved! Hallelujah! I AM FREE!!!!!
I now welcome you to the family of God!
If you find value in this blog post, please share.
To subscribe to The Kimberly Joy Blog and receive new posts by email, please leave your email address in the box marked SUBSCRIBE TO BLOG VIA EMAIL provided at the end of this post.