(THE KIMBERLY JOY SHOW: Live YOUR Dreams)
LIVE YOUR DREAMS! WHAT IS A DREAM?
It is now 2018, and with the start of a brand new year comes excitement and even some nervousness. Many see the new year as an opportunity to live a new and better life, to leave mistakes, hurts, and disappointments in the past, and to start fresh.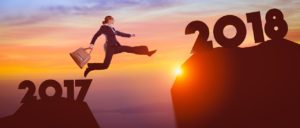 Therefore, people make New Year's resolutions. A resolution is when a person resolves or firmly decides to change an undesired trait or behavior, to accomplish a personal goal or to, overall, improve his or her life. According to NBC News, the most popular resolutions for 2017 were:
1. Get healthy
2. Get organized
3. Live life to the fullest
4. Learn new hobbies
5. Spend less and save more money
6. Travel
7. Read more
Personally speaking, making a New Year's resolution is great, so long as you're committed to that resolution. In fact, for 2018, I believe God wants His children to be committed to living their dreams. When I say "dreams" what do I mean? In this case, a dream is "a strongly desired goal, aim, aspiration or purpose." Why is this important to God? He placed those dreams inside of you!
WILL GOD GIVE YOU WHATEVER YOU DESIRE?
Psalms 37:4 (King James Version) says:
"Delight thyself also in the LORD; and He shall give thee the desires of thine heart."
In the scripture, the "desires" the writer is referring to are GOD's desires for your life. I've heard some people state God will give you whatever you desire. However, I don't believe that. I don't believe God gives us any desires that go against His will. I don't believe He gives us desires that don't glorify Him. I especially don't believe He grants us those desires that will do more harm than good.
A well-known Gospel singer, who will remain nameless, has shared her story of how God told her not to marry a particular man. Even on the day of her wedding, God told her not to walk down the aisle. However, she went against God's warning and got married anyway.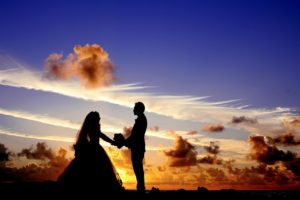 Eventually, her husband wound up physically abusing her. The abuse became so bad that she later had to escape with only the clothes on her back. Did God decide to grant her HER desire to marry that man? No, I don't believe He did! God does not treat us like robots. He speaks to us, gives us instructions, and even warns us, but in the end, it's our decision. Thus, SHE chose to enter a marriage that was not God's desire for her.
When I was an adolescent, I wanted to sing. Although I had a decent voice for singing in a choir, I didn't have the type of voice for solo performances.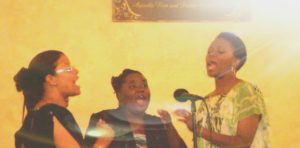 (Me, on the right, singing with the praise team)
I definitely didn't have a voice that would land me a spot on Star Search or Showtime at the Apollo. So, I used to hope and pray God would bless my voice. I wanted to be able to sing like a Yolanda Adams or a CeCe Winans.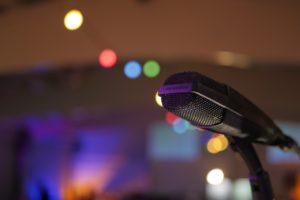 Why? For one, I've always loved music. Plus, good singers received applause and recognition, and I wanted that! I wanted to be admired for my angelic voice, which might be why God didn't grant me MY desire. Singing was not supposed to be about glorifying me, but about glorifying God!
As I grew older and matured, I came to accept that, although singing was something I enjoyed doing, it wasn't GOD's desire for my life. Once I accepted that truth, I was able to recognize God's true desires for me. I came to realize that I was trying to live someone else's dream because it seemed glamorous and exciting, instead of living MY dreams and walking in MY purpose.
WHAT IS THE FIRST STEP TO FINDING YOUR PURPOSE?
What is the purpose for which you were born? The only way to truthfully answer that question is by first developing a close relationship with God. So, how does one develop a close relationship with God?
1. First and foremost, you must repent of your sins and accept Jesus into your heart.
2. Take out time every day to pray and worship the Lord. During those times, you're able to commune with God. Not only do you talk to God, but He talks to you.
3. Read and study the Bible every day. Through the Word of God you receive knowledge, instructions, and encouragement which will help you on your spiritual journey.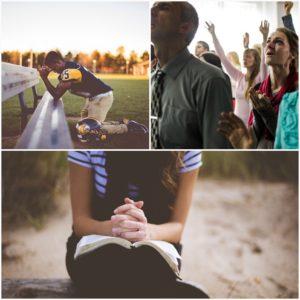 4. Go to church. I realize some people say they don't need to attend church, and I get it! Just attending church doesn't make you saved. Attending church doesn't mean you're close to God. You can hear God's voice outside the church walls. However, going to church and being a part of an assembly of believers helps! Hebrews 10:25 states we should not neglect to come together with other believers. Sunday school, church services, Bible studies, women's fellowship, men's fellowship, and conferences, for instance, all contribute to a person's spiritual growth. Sure, you can hear the Word being preached and find a church service on TV or on the internet.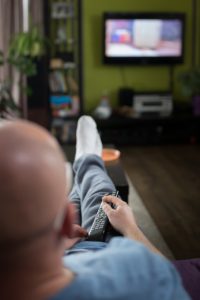 Nevertheless, none of those people you're watching can reach through the screen, take you by the hand and pray for you or give you a hug you may need at the time. In Genesis 2, God said it's not good for man to be alone. I believe that statement applies to more than just marriage. We need our brothers and sisters in Christ.
In order to know what God's purpose is for your life, you must get to know Him first. As you walk with the Lord, your purpose will become clear, and He will enable you to live YOUR dreams!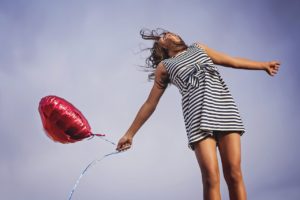 THE PRAYER OF SALVATION
If you haven't accepted Jesus as your personal Lord and Savior, you can do so right now. I then encourage you to find a good Bible-believing church that will help you grow in your relationship with the Lord.
Romans 10:9 (NIV) says, "If you declare with your mouth, 'Jesus is Lord,' and believe in your heart that God raised Him from the dead, you will be saved."
Please pray the following prayer:
Dear Jesus, I come to You confessing I am a sinner in need of a Savior. I believe You shed Your blood on the cross and died for my sins, were buried and rose again so I could be free! Please forgive me for my sins and the life I have lived. I confess You Jesus as Lord and accept You as my own personal Savior. According to the Word of God, I am now saved! Hallelujah! I AM FREE!
WELCOME TO THE FAMILY OF GOD!!!!!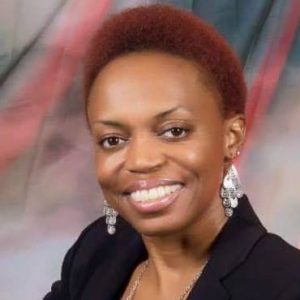 If you find value in this article, please share.
To subscribe to The Kimberly Joy Blog and receive new articles by email, please leave your email address in the box marked SUBSCRIBE TO BLOG VIA EMAIL provided at the end of the article.
Please follow The Kimberly Joy Show on Facebook, Instagram, Twitter and YouTube.