thekimberlyjoy.com***PLEASE NOTE: THIS IS PRE-RECORDED TO BE AIRED ON THE RADIO AT A LATER DATE***"Extraordinary: Dare to be Different Part 2"- THE KIMBERLY JOY SHOW – Fridays at 4:15pm & Saturdays at 6pm on Cincinnati's Inspiration 1050 AM & 103.1 FM WGRI For daily inspiration, please follow THE KIMBERLY JOY SHOW on Facebook, Instagram, & Twitter#KnowYourself #BeYourself #LoveYourself

Posted by The Kimberly Joy Show on Tuesday, October 10, 2017
(THE KIMBERLY JOY SHOW-"Extraordinary: Dare to be Different Part 2")
GOD CREATED YOU TO BE EXTRAORDINARY
Psalms 139:14 (New International Version):
"I praise you because I am fearfully and wonderfully made; your works are wonderful, I know that full well."
I appreciate the above verse because it reassures me that God didn't create any junk when He created me. Rather, He delicately crafted me in His loving, yet powerful hands. Also, as it says in Genesis chapter one, everything God created was good. I'm good! You're good! I'll take it a step further and say we are extraordinary!
WHAT DOES EXTRAORDINARY MEAN?
According to the dictionary, extraordinary is "going beyond (superior to; more than; over and above) what is usual, ordinary, regular, customary, the norm; exceptional in character (moral quality–honest, courageous, disciplined, hard-working); noteworthy (worthy of being noticed or recognized due to some special excellence, standing out in the crowd); remarkable; having a special task or responsibility." When we break down the word, we get EXTRA-ordinary.
II Corinthians 5:17 (King James Version):
"Therefore if any man be in Christ, he is a new creature: old things are passed away; behold, all things are become new."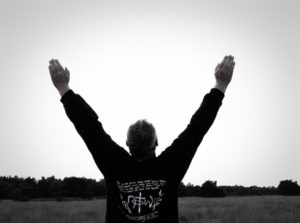 People of God, when Jesus came into your lives to save you, He made you brand new! Therefore, what you thought you couldn't do before, through Him now you can! Matthew 19:26 and Luke 1:37 state that with God all things are possible. The key is GOD!! We must keep GOD number one! He's the one who empowers us to be extraordinary.
WHAT DOES EXTRAORDINARY LOOK LIKE?
Let me tell you about an extraordinary woman I know. This woman happens to be my longtime friend and sister in Christ. I've changed her name to protect her identity.
Victoria grew up in Cincinnati, Ohio. After graduating from high school, she went to college where she ran track and majored in Exercise Science. While in college, she became a lifetime member of the sisterhood of the Zeta Phi Beta Sorority, Inc. The sorority was founded in 1920 by a group of African-American women. After graduating from college, Victoria decided to enlist in the army where she served this country for six years. She later returned to Cincinnati where she got a job working with heart patients who were going through rehabilitation. Soon after that, she purchased her own home and went back to school for her masters degree.
When I first met Victoria, I can remember admiring her drive and determination to strive for the best! Although she wasn't surrounded by many college graduates in her family, she didn't let that stop her from pursuing her dream of earning a college degree. In fact, her story of success doesn't stop there! Just a few years ago, Victoria decided to enroll in college for a third time. However, it wasn't to earn her Ph.D. Instead, Victoria decided to think outside the box, step out on faith and pursue her desire of becoming an actress. Yes, an actress! She auditioned for the school she wanted to attend, was accepted into the program, and four years later, graduated with a bachelor's degree in Dramatic Performance. Today, Victoria is living in New York. A dream come true!

When people first discovered that Victoria had decided to become a full-time drama student, I can just imagine some of the conversations:
"Did you hear about Victoria?"
"No. What happened?"
"She decided to go back to college to become an ACTRESS!"
"An ACTRESS?!!! Girl, you're kidding!!"
"No, I'm not! She told me herself!"
"But, isn't she in her 30s? She's a little old for that!"
"You mean her LATE 30s!!! Yeah, she's too old! I don't know what she's thinking! She has a good job already! Owns her own home!"
"Shoot! I know some women who would give anything to have her life!"
"THANK YOU! She needs to let go of that pipe dream and just be happy with what she's got!"
Oh yes, I can just imagine!
Nevertheless, one thing I know about Victoria is that she has never been a person to live in fear. She's never been one to allow others to dictate how she's going to live her life. I believe at an early age she recognized that God had made her extraordinary. So despite the naysayers, Victoria decided to listen to the voice of God and trust He would continue taking care of her. And that He did! While she was a full-time drama student, God provided her with everything she needed. She was able to pay her tuition, her bills and her mortgage!
ARE YOU PASSIONATE OR PRACTICAL?
What are you passionate about? Are you pursuing your dreams or are you settling for what is easy and practical? Do you have those questions of "WHAT IF?" swarming around in your head? Do you want to look back over your life one day and wish you had taken a chance, stepped out on faith and pursued your passion? I know I don't! I've had enough regrets from allowing fear to stifle me, which is why I'm now writing blog posts, books, and plays and sharing inspirational messages on my own radio broadcast.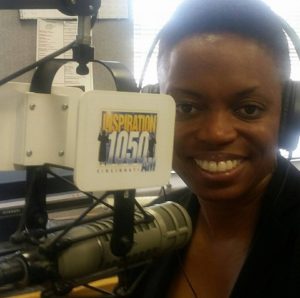 I can truly say I am most happy when I'm doing what I love! How about you? Oh yeah, you too? Do you know why? It's simply because God put those passions in our hearts. God made you and me extraordinary. So, I encourage you, like Victoria, to step out on faith and pursue your dreams! Don't believe the notion that you're too old. God's not saying that! Why do you think He's still nudging you to go back to school, to write a book, to write songs, to start your business, to start your own clothing line, etc.? Even if you are older, do you not believe that God can make up the time you may have lost? Oh yes He can! He's GOD!!!
There are people out there who need you! Yes, YOU! They need to hear YOUR testimony! They need to hear YOUR music! God has a people waiting for YOU who will gladly support YOUR business and buy YOUR products. Like Victoria, you just have to trust God to order your footsteps, to bring the right people your way, and to provide you with what you need. Remember this, an extraordinary person settling for an ordinary life will never be fully content!
THE PRAYER OF SALVATION
If you haven't accepted Jesus as your personal Lord and Savior, you can do so right now. I then encourage you to find a good Bible-believing church that will help you grow in your relationship with the Lord.
Romans 10:9 (NIV) says, "If you declare with your mouth, 'Jesus is Lord,' and believe in your heart that God raised Him from the dead, you will be saved."
Please pray the following prayer:
Dear Jesus, I come to You confessing I am a sinner in need of a Savior. I believe You shed Your blood on the cross and died for my sins, were buried and rose again so I could be free! Please forgive me for my sins and the life I have lived. I confess You Jesus as Lord and accept You as my own personal Savior. According to the Word of God, I am now saved! Hallelujah! I AM FREE!
WELCOME TO THE FAMILY OF GOD!!!!!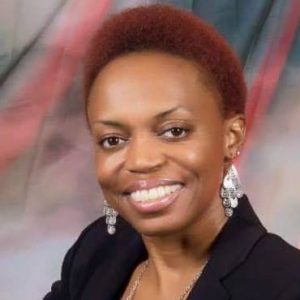 If you find value in this article, please share.
To subscribe to The Kimberly Joy Blog and receive new articles by email, please leave your email address in the box marked SUBSCRIBE TO BLOG VIA EMAIL provided at the end of the article.
Please follow The Kimberly Joy Show on Facebook, Instagram, Twitter and YouTube.