thekimberlyjoy.com***PLEASE NOTE: THIS IS PRE-RECORDED TO BE AIRED ON THE RADIO AT A LATER DATE***"Extraordinary: Dare to be Different" – THE KIMBERLY JOY SHOW – Fridays at 4:15pm & Saturdays at 6pm on Cincinnati's Inspiration 1050 AM & 103.1 FM WGRI For daily inspiration, please follow THE KIMBERLY JOY SHOW on Facebook, Instagram, & Twitter#KnowYourself #BeYourself #LoveYourself

Posted by The Kimberly Joy Show on Tuesday, October 10, 2017
(THE KIMBERLY JOY SHOW – Extraordinary: Dare To Be Different)
WHAT DOES EXTRAORDINARY LOOK LIKE?
As a believer in Christ Jesus, who are you? Who does God say you are?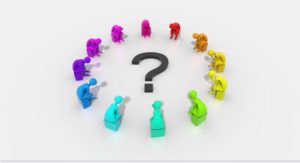 I Peter 2:9 (King James Version) says:
"But ye are a chosen generation, a royal priesthood, an holy nation, a peculiar people; that ye should shew forth the praises of Him who hath called you out of darkness into His marvellous light…"
What is the verse stating? God says you are EXTRAORDINARY! Yes, EXTRAORDINARY! What does EXTRAORDINARY mean? What does EXTRAORDINARY look like?
Let me tell you about Victor (I've changed his name to protect his identity). I am pleased to say Victor was one of my students during my years as a high school English teacher. Although he's very successful now, he didn't always have it easy growing up. Victor, his two brothers and their sister were all raised by a single mother. Because their father was an abusive man, he left her no choice but to take her babies and leave.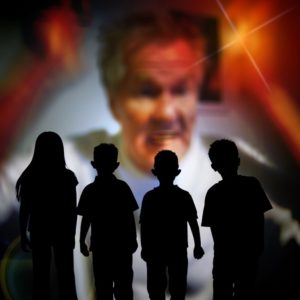 As a result, they wound up in the projects with little money. Nevertheless, money means nothing when you don't have peace of mind or feel safe in your own home!
I'll never forget one particular incident which occurred while Victor was in college. One morning while getting dressed for work, I heard a channel 9 news reporter say that a man from Cincinnati was lying in a hospital bed with a serious gunshot wound which he had given himself after killing his ex-girlfriend. He soon died. Later that day, some of my colleagues informed me that the same man I had heard about on the news was Victor's dad. Yes, he was the same man his mother had escaped from years before!
While Victor was a student in my classroom, he would sometimes talk to me about his aspirations. He even talked about how angry he used to be because of his father. Although he had always been an A and B student, because of the hurt and anger he held, he often got into fights at school which resulted in suspensions. Fortunately around the age of 14 or 15, Victor decided that enough is enough! No more anger! No more fights! No more school suspensions!
Why did Victor make this decision? First of all, he was tired! He was tired of fighting, of getting into trouble and of worrying his mother! Secondly, somehow he knew within himself that he was EXTRAORDINARY. He could be anything he wanted to be, but he had to change his attitude. I believe he heard the voice of God. In his (as Oprah Winfrey likes to call) "aha moment", he realized he didn't have to allow the abuse and abandonment of his father to define who he was and who he would become. So, he let go of the anger, adopted a new mindset, and dared to be different! He dared to be different from the person he had been before. He dared to excel in school and on the football field. Moreover, he dared to become a young man of kindness, love, and integrity.
While in college, Victor was named homecoming king and became a lifetime member of the brotherhood of the Alpha Phi Alpha Fraternity, Inc. If you're not familiar with the Alphas, it is the first intercollegiate Greek-letter fraternity founded by a group of African-American men in 1906. After graduating, Victor traveled to Japan on a scholarship to study business relations.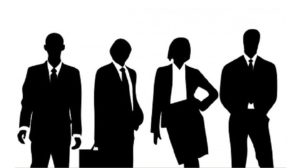 Today, Victor is a successful business owner. He regularly gives back to the community and serves as a mentor and role model for young African-American males. And did I mention he is only 30 years old?
HOW DO YOU DISCOVER THE PERSON YOU REALLY ARE?
As a child of God, you are not like everyone else. Have you ever noticed that you don't always seem to fit in? Perhaps you have even found yourself being a loner because no one seems to get you. But, you don't have to worry because GOD gets you! After all, He made you who you are, and no matter how hard you try, you just don't fit in with the crowd. I completely understand! There were times when I, too, tried to fit in. I wanted to be accepted by my peers. Needless to say, in those moments, I felt like a fish out of water. I wasn't being true to me! I was only pretending.
God doesn't want me pretending. God doesn't want YOU pretending. He wants you to be true to the person He has created you to be. Who is that, you ask? As you spend time with God, you discover the person you really are. You discover what you like and don't like.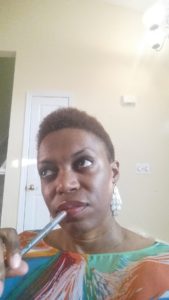 You discover your gifts, talents, and skills. As you study the scriptures, you come to realize that you are indeed EXTRAORDINARY. Again, I Peter 2:9 (KJV) says:
"But ye are a chosen generation, a royal priesthood, an holy nation, a peculiar people; that ye should shew forth the praises of Him who hath called you out of darkness into His marvellous light…"
As the verse says, you have been hand-picked by God. God has used people to pray for you and minister to you because He chose you!
You are royalty! You are priests! During the Old Testament times, the priests were the ones who went before God on behalf of others. However, as believers in Christ, you have the distinct privilege of going to God for yourself. You are also holy (sanctified, set apart to be used for God's glory). Furthermore, you are special and unique. You are not the person you were before Jesus saved you. You are now new! You are EXTRAORDINARY!
I encourage you to live as someone EXTRAORDINARY! Don't settle for less. Don't settle for mediocrity. Like Victor, don't allow your past, your present circumstances or even your family to determine the person you will become! Please know that you serve an EXTRAORDINARY God who has EXTRAORDINARY blessings in store for you!
THE PRAYER OF SALVATION
If you haven't accepted Jesus as your personal Lord and Savior, you can do so right now. I then encourage you to find a good Bible-believing church that will help you grow in your relationship with the Lord.
Romans 10:9 (NIV) says, "If you declare with your mouth, 'Jesus is Lord,' and believe in your heart that God raised Him from the dead, you will be saved."
Please pray the following prayer:
Dear Jesus, I come to You confessing I am a sinner in need of a Savior. I believe You shed Your blood on the cross and died for my sins, were buried and rose again so I could be free! Please forgive me for my sins and the life I have lived. I confess You Jesus as Lord and accept You as my own personal Savior. According to the Word of God, I am now saved! Hallelujah! I AM FREE!
WELCOME TO THE FAMILY OF GOD!!!!!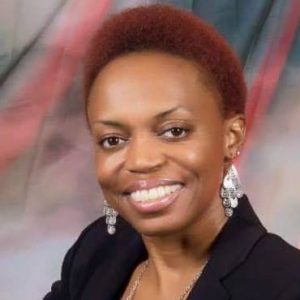 If you find value in this article, please share.
To subscribe to The Kimberly Joy Blog and receive new articles by email, please leave your email address in the box marked SUBSCRIBE TO BLOG VIA EMAIL provided at the end of the article.
For daily inspiration, please follow The Kimberly Joy Show on Facebook, Instagram and Twitter.